WengHoa Flower Boutique Sdn Bhd - Flower Delivery KL, Malaysia
WengHoa Flower Boutique Sdn Bhd established in 1983 and rooted as a sole proprietor of three budded companies as Kum Thong Trading, Gerai Omar Sultan Wong and Kent Florist. Later in 1994, we blossomed as a private limited company with the present name. Thus in 2014 the company merged with a well established company called The Black Tulip Group of Companies headed with the group of directors, Mr Mohamed Ehiya, Mr Sadiq Batcha, Mr Lee Chee Hock, Mr Lee Chee Wee and Mdm Tan Mei Ling. Wen Hoa Flower Boutique Sdn Bhd situated in Jalan Hang Lekir, Kuala Limpur which is one of the largest and happening region in Malaysia. We are one of the market leaders as flower wholesaler and expanded our business into Export and Imports.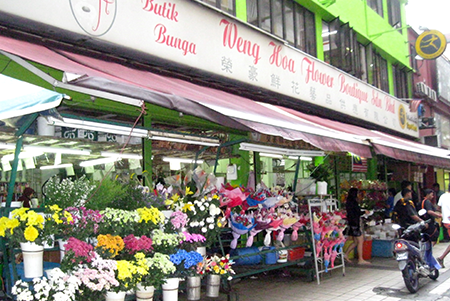 Vast range of collections of flowers, foliages and plants are imported on daily basis from all over the globe, especially from our own farms which is located in Kenya & India and a greater import from Holland, Colombia, Ecuador, Thailand, Malaysia, and Southern America among other Nations. . We are also a member of The Prestigious Interflora Based in New Zealand. We have dedicated and skilled team members who work globally to ensure the specific needs and expectation of clients are delivered with exceptional care. Our strength lies in our attention to detail, passion to please our customers and ability to provide personalised customer service. Our team work with full of passion and motivation on a perfect product for our international /Domestic customers and bring positive influence on people's lives. We also ensure that customer satisfaction is guaranteed.​